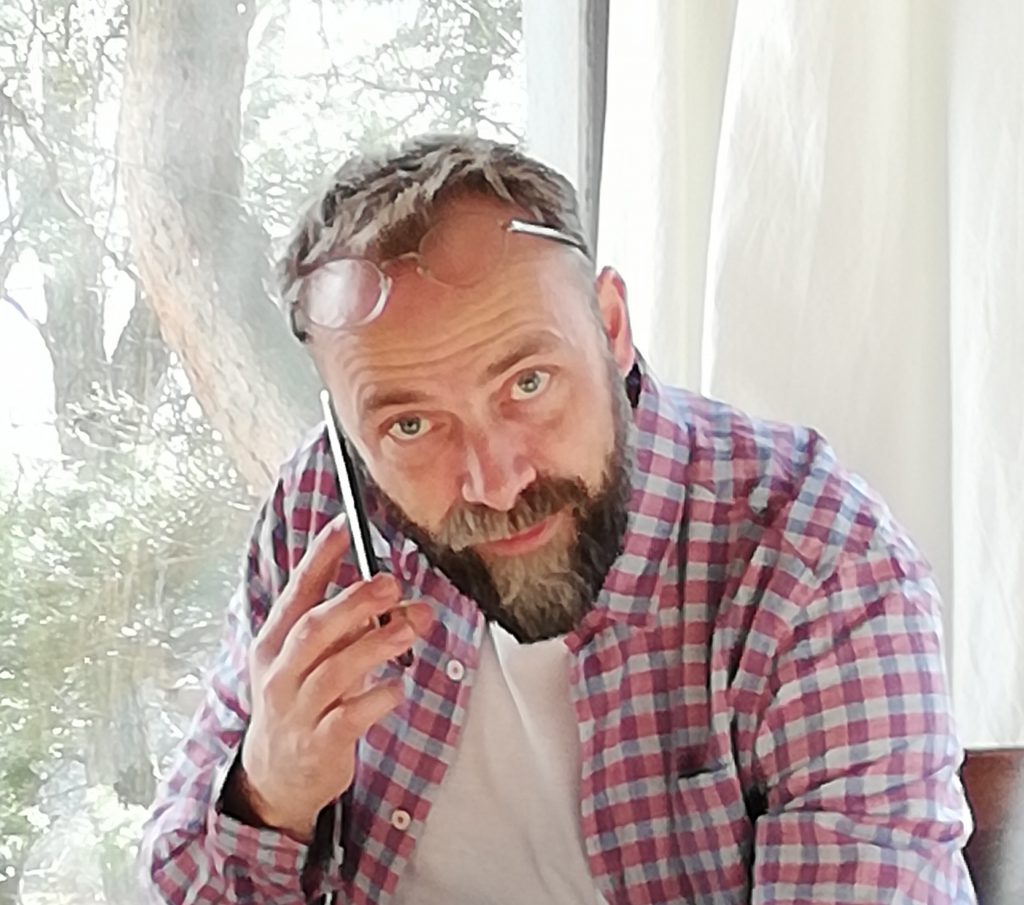 Concept
Since I strive for a sustainable way of life in my private life, I have also set myself this task for my professional work. Because if everyone makes their own contribution, we can achieve something together.
I am not only concerned with CO2 reduction and the avoidance of pollutants, but also with legally compliant data storage. The latter excludes the use of certain online services and it actually requires some research to be careful here as well.
Here are a few of the measures taken:
Exclusive use of electricity from renewable sources
Extensive use of used hi-end hardware
Secure web servers and data servers of a provider that is CO2-neutral and operates in Germany in accordance with German data protection law.
Business Bank Account at GLS Bank
No need for an additional vehicle
Homeoffice eliminates trips to the workplace
Car trips to meetings that are not absolutely necessary are replaced by online conferences.
Use of public transport as far as possible when travel is required
Paperless office – there is no printer anymore
I am always open for further measures and keep an eye on possible improvements.
Milestones
July 2021 – Foundation of dincy.net – Network of digital efficiency.
The international expert-platform for cad/cam/design/production.
Show your expertise, search for experts, buy and sell digital extensions and services. Communicate on one level. The key is the person and the used software!
October 2019 – Start as Buhren Consulting
until September 2019 – Principal Application Consultant at AVEVA GmbH Bochum in the Fabricator Field, Bocad
until November 2013 – Application Consultant at AVEVA Software GmbH Bochum in the areas steel construction, timber construction and Roof&Wall with Bocad
until January 2013 – Application Consultant at Bocad Holz GmbH Bochum in the area of timber and steel construction with Bocad
until February 2009 – part-time study of web and media informatics at the FOM Essen (only knowledge enhancement, no degree aimed at)
until June 2007 – civil engineering studies at the Ruhr-University Bochum (intermediate diploma)
until June 2007 – part-time job at Bocad Holz GmbH
until January 1998 – Carpenter in the carpentry Burbulla & Schindler GbR Hattingen
until 1991 – school attendance with Abitur (high school diploma)
Experiences
In the following I would like to show you my experiences in the software industry over the last 22 years. Often roles and areas of responsibility merge and not every detail should be covered.
Technical Team

Hotline Support Responsibility
Customer and project support
Module-related standard trainings (conception and implementation)
Technical documentation (conception and creation)
Training and supervision of student assistants
Consulting and workshops (conception and implementation)
Customisation (conception and implementation)
Development to a specialist in macro programming with BoEdit
Troubleshooting (execution and processing for development)
Quality assurance (as part of the internal testing and validation department)
Internal training of employees (conception and implementation)
University lecture series (conception and implementation)
Internal and external Business Analysis
Creation of a BOM module (conception, implementation and maintenance)
Analysis and adaption of a fabrication management system for the european market
Introduction of a ticket system (conception, implementation and maintenance)
Specification for development (interface between customer and development department)
Head of the technical department Germany and Poland

Technical Sales (Presales)

Individual presentations (conception and implementation)
Standard presentations at trade fairs and major events (conception and implementation)
Assistant to the Regional Sales Manager, Europe

Customer environments in which I have been active so far

Steel Construction
Metal Construction
Small Fabricators
Timber Construction

Prefabricated Houses
Timber Engineering Construction

Roof&Wall Facade Construction
Precast Concrete Construction
Tower Construction
Plant Engineering
Special Constructions (large Machines etc.)
AEC, EPC and OO
Cooperations